The seminar at the site has been suspended indefinitely. I will be sure to post if something changes. Until then, please enjoy our website of sites.
Be advised that this site will be redesigned in the near future to convert it from a focus on the seminar to a focus on teh sites themselves. Thank you for your interest!
++++++++++
The Ajanta Site Seminar explores the art, the architecture, and the unique opportunities for reconstructing the past at Ajanta, as well as visiting other important monuments of Maharashtra. Under the guidance of Walter Spink, the nine-day course covers the history and art history of the late fifth century, with particular attention to the Ajanta site.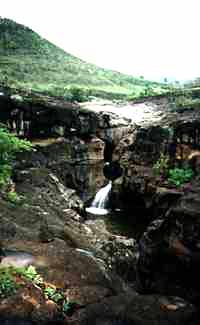 OVERVIEW
ADDITIONAL INFORMATION

If you would like to know more about Ajanta and the Site Seminar, see our Seminar Info page.

Want to join the seminar? Here is some useful information about applying, some tips on what to bring with you, and specific information on participation in the seminar.


Need more information about Ajanta, or the other monuments the seminar has visited? Please check our bibliography!
I am happy to answer questions you may have about the program, or refer you directly to Dr. Spink. Just drop me an email.
PLEASE NOTE: I occasionally have trouble getting email through to India. If you are emailing from India and do not get a reply within 2 days, please email again!

PLEASE NOTE: All the photographs I have digitized are presently on this site. As I get more completed, I will post them here. If you need a photograph for publishing (in any form), please let me know- all the photographs on this page are copyrighted.

I am happy to answer questions about the Site Seminar program, but for information about the site itself, please browse these pages, then refer to this bibliography for more information. Thank you.



All photographs used on this site are copyrighted by me, Amanda Guyton. They were taken during my participation in the Ajanta Site Seminar program. If you see a photograph you are interested in using in your own work, please feel free to contact me about getting a print.